Institute for Telecommunication Sciences / Research Topics / RIC Forum
RIC Forum, March 26–28, 2024



Vision
Authentic xApp and rApp demonstrations to showcase the current state of Open RAN RIC xApps and rApps.
Logistics
Venue: Embassy Suites by Hilton Dallas Market Center, 2727 N. Stemmons Freeway, Dallas TX 75207.

In-person attendance at this event will be by invitation only. Send in-person attendance requests and other questions to ricforum@ntia.gov.

On-line attendance will be open to the public. On-line attendees will be in listen only mode. Registration for on-line attendance is coming soon.
Overview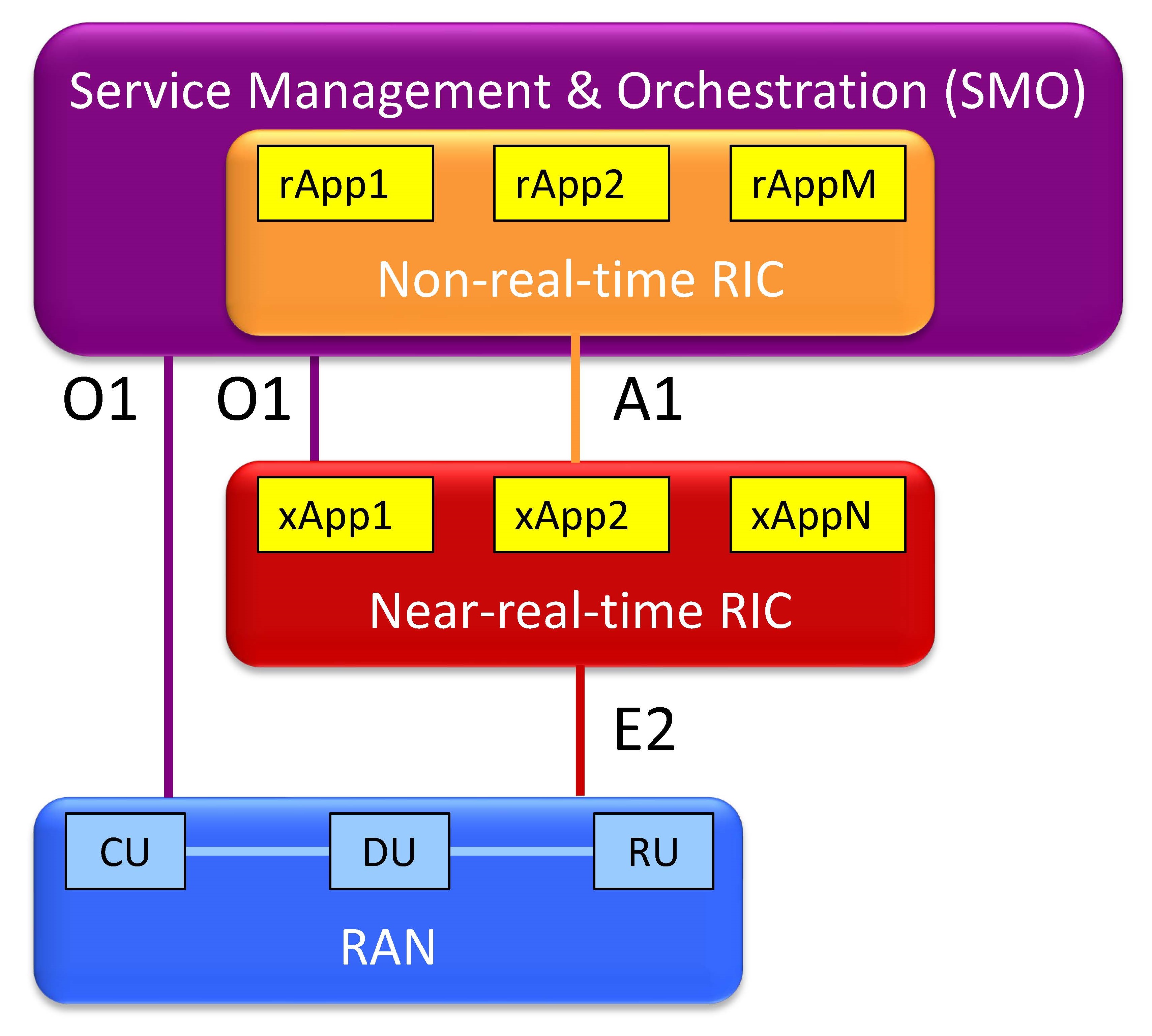 NTIA/ITS, in collaboration with the U.S. Department of Defense FutureG Office, is hosting a Forum where radio access network (RAN) Intelligent Controller (RIC) Application (App) vendors and universities can demonstrate the current state of the Open RAN RIC App market.
This event provides a venue for the demonstration of viable RIC Apps and their use cases, for the purposes of technical knowledge sharing. Presenters will showcase RIC App demonstrations (not simulations) that measure and display the effects of their xApps and rApps on a 5G Open RAN network.
An Informational Webinar for participants was held August 17, 6:00 a.m. MT. A video recording is available here.
Forum Format
The RIC Forum schedule will be available soon (PDF file).
Morning on-site presentations with live-streamed demos: Live demonstrations (no video recordings) of actual, non-simulated RIC and App. Each presenter will have 35 minutes to describe their App and demonstrate dynamic network changes triggered by the RIC App. Presentations will include a live video stream from the site where the RIC App is deployed.
Accelleran
AT&T Corp.
Capgemini
Juniper Networks
Mavenir Systems, Inc.
Microsoft
Northeastern University
Radisys Corporation
Singapore University of Technology and Design (SUTD)
Telecom Infra Project (TIP)
Afternoon tables with short demos: To facilitate interaction between presenters and attendees, each presenter will have a table to perform short demos. Attendees will have the opportunity to engage in an open rotation forum. Demos will include a mixture of live video streams from remote installations and pre-recorded videos. The demo room is adjacent to a networking area with bar, to encourage small group conversations. On-line attendees will not be able to view this portion of the event.
Lightning talks: NTIA/ITS is introducing lightning talks as a new element, in addition to the onsite presentations. Each lightning talker will have 15 minutes to describe their App using recorded videos, instead of a live system feed. Lightning talks are intended to spark conversation around innovative App use cases and to showcase the RIC's impact on real world networks.
Cohere Technologies
Compal Electronics
Northeastern University and George Mason University 
Novowi
Open Networking Foundation (ONF)
Rakuten Mobile USA LLC
Rimedo Labs
University of California San Diego (UCSD)
RIC App value: The 1st and 2nd days of the RIC Forum (March 26–27) will include the following keynotes and panel discussions: 
RIC capabilities, now and in the future
Military use cases and requirements
What is dual-use, really?
How the RIC can provide security
Open RAN value proposition: The 3rd day of the RIC Forum (March 28) will delve into the value proposition of Open RAN, through a series of keynotes and panel discussions from industry and market experts. The topics span technology, market, and policy.
Business case for RIC and Open RAN
Government role in accelerating Open RAN
RIC use cases now and in the future
Next version of xApps in the Cloud
Open RAN market and deployment use cases
Operators who have deployed Open RAN
Case study: enterprise 5G private network deployment
Open RAN vendors' visions for full deployment
Vision for Open RAN deployment