Institute for Telecommunication Sciences / Research Topics / RIC Forum
RIC Forum, March 27–28, 2024



RIC Forum Guide | Application Form (PDF) | Example completed application
Submit applications to ricforum@ntia.gov by 7:00 p.m. ET, on Monday, October 23, 2023.
Presenters will be announced by Monday, November 13, 2023.
Informational Webinar as held August 17, 6:00 a.m. MT. A video recording is available here.
Vision
Authentic xApp and rApp demonstrations to showcase the current state of Open RAN RIC xApps and rApps.


Overview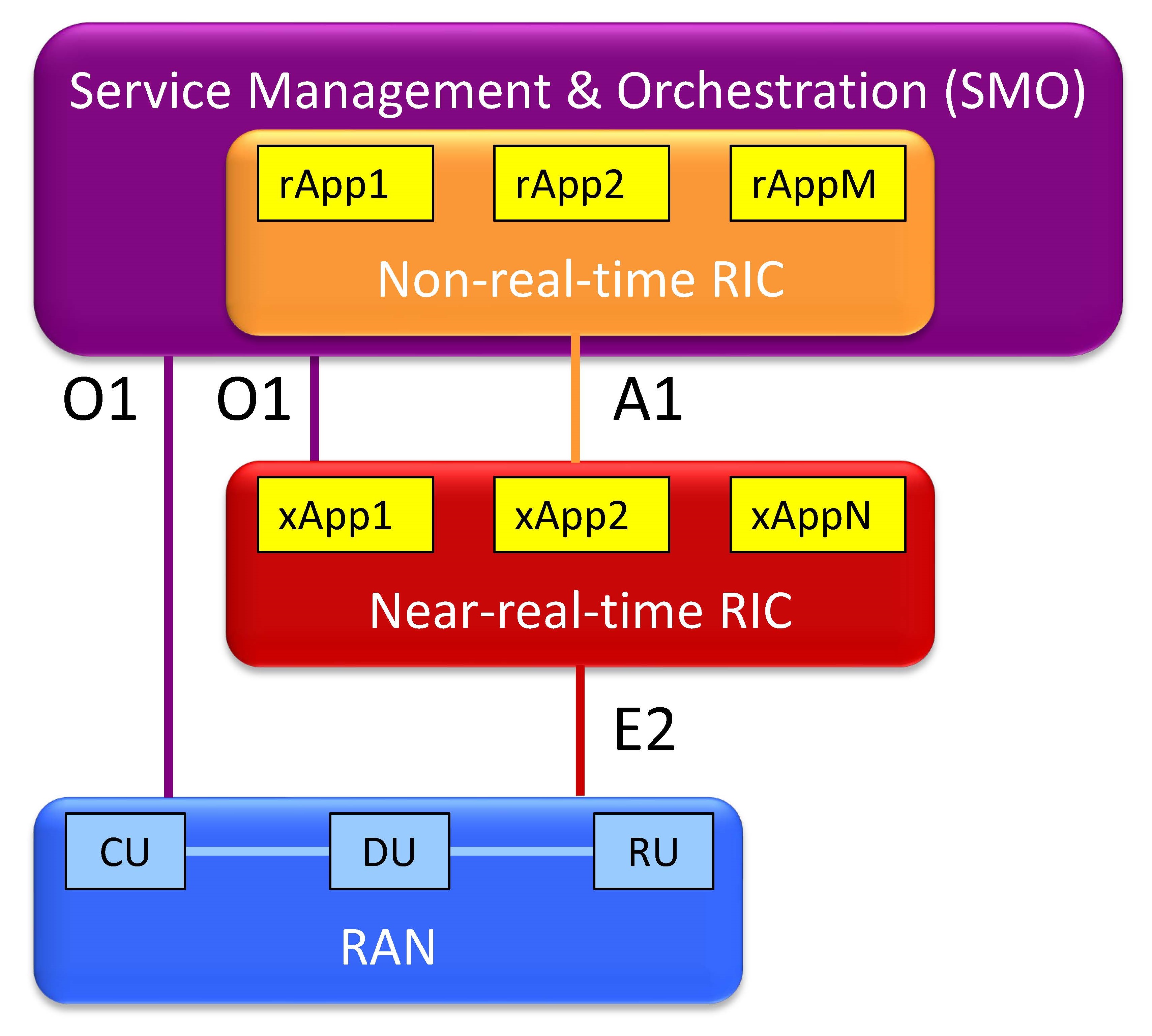 NTIA/ITS, in collaboration with the U.S. Department of Defense FutureG & 5G Office, is hosting a Forum where radio access network (RAN) Intelligent Controller (RIC) Application (App) vendors and universities can demonstrate the current state of the Open RAN RIC App market.
This event provides a venue for the demonstration of viable RIC Apps and their use cases, for the purposes of technical knowledge sharing. Presenters will showcase RIC App demonstrations (not simulations) that measure and display the effects of their xApps and rApps on a 5G Open RAN network.
The 2024 RIC Forum will be held March 27–28, 2024, in Dallas-Fort Worth, Texas. Up to (ten) 10 applicants will be selected to demonstrate their Apps, with an emphasis on the energy saving and traffic steering use cases. Send questions to ricforum@ntia.gov.


Forum Format
The Forum will consist of four primary events.
On-site presentations with live-streamed demos: Live demonstrations (no video recordings) of actual, non-simulated RIC and App. Each presenter will have approximately 30 minutes to describe their App and demonstrate dynamic network changes triggered by the RIC App. Presentations will occur in a plenary room with theater or classroom seating and a live video stream from the site where the RIC App is deployed.
On-site RIC showcase: To facilitate interaction between presenters and attendees, each presenter will be given space in a separate room to showcase their RIC xApp or RIC rApp. Presenters are encouraged to bring equipment to the RIC Showcase. The RIC App Showcase may include a mixture of 5G equipment, live video streams from remote installations, and pre-recorded videos.
Panel discussions: Panel sessions will be announced in the fall of 2023.
Keynote presentations: Keynote speakers will be announced in the fall of 2023.
Attendance at this event will be by invitation only.  Expected attendees, in addition to presenters, include thought leaders from NTIA, DoD, industry, and academia.